Theosophy; The New Rock 'n Roll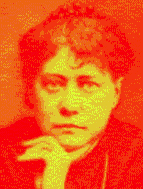 Helena Petrovna Blavatsky
1831 -1891
Theosophy Megastar
______________________
H P Blavatsky
Brief Life Chronology
1831

Born at Ekaterinoslav, Ukraine, Russia                             (Now Dniepropetrovsk)

Russia at the Time of H P Blavatsky's Birth

1849

Married an older man, State Official Nikifor Vassilyevich Blavatsky

1849/50

Left her husband and travelled in Turkey, Greece, Egypt and France

1851

Met the man who was to her guru in London (always referred to as 'Master')

1851

Sailed for Canada, travelled south to New Orleans, Mexico and South America

1852

From the West Indies sailed via the Cape and Ceylon to India

1852

Attempted unsuccessfully to enter Tibet

1853

Travelled via Java to England

1854

Returned to America, crossing The Rockies with a caravan of emigrants

1855

Returned to India via Japan and The Straights

1856/57

Travelled throughout India, Kashmir, Ladakh, Burma, and parts of Tibet

1858

Returned to Russia via Java, France and Germany

1860/65

Lived with the native tribes in the Caucasus

1866/67

Travelled in the Balkans, Egypt, Syria and Italy

1867

Wounded at the Battle of Mentana in Russia

1868

Returned to India and Tibet

1871

Shipwrecked off the island of Spetsai sailing from Greece to Egypt

1871/72

Lived in Cairo

1872

Travelled through Syria, Palestine, the Lebanon, and back to Odessa

1873

Lived in Paris

1873/78

Lived in the USA where she wrote and published 'Isis Unveiled'

1875

Co-founder of The Theosophical Society

1878

Became an American citizen

1878/85

Lived in India

1885/87

Worked on 'The Secret Doctrine' in Germany and Belgium

1887

Moved to London where she completed 'The Doctrine'

1887

Founded The Blavatsky Lodge

1888

Founded The Esoteric School

1890

Established the European Headquarters of The Theosophical Society

1891

Died in London; cremated at Woking Crematorium, Surrey
___________________
Find out more about the
New Rock 'n Roll
Theosophy links
Cardiff Theosophical Society meetings are informal
and there's always a cup of tea afterwards
The Cardiff Theosophical Society Website
The National Wales Theosophy Website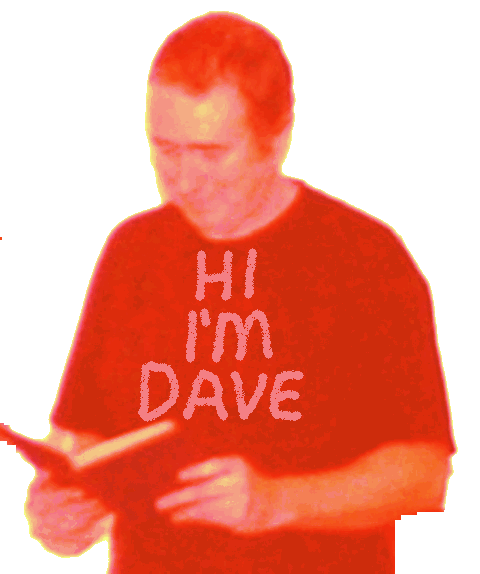 If you run a Theosophy Group, please feel free
to use any of the material on this site
Theosophy Cardiff's Instant Guide
One liners and quick explanations
H P Blavatsky is usually the only
Theosophist that most people have ever
heard of. Let's put that right
The Voice of the Silence Website
An Independent Theosophical Republic
Links to Free Online Theosophy 
Study Resources; Courses, Writings, 
The main criteria for the inclusion of
links on this site is that they have some
relationship (however tenuous) to Theosophy
and are lightweight, amusing or entertaining.
Topics include Quantum Theory and Socks,
Dick Dastardly and Legendary Blues Singers.
A selection of articles on Reincarnation
by Theosophical writers
Provided in response to the large 
number of enquiries we receive at 
Cardiff Theosophical Society on this subject
The Voice of the Silence Website
This is for everyone, you don't have to live
in Wales to make good use of this Website
No Aardvarks were harmed in the
The Spiritual Home of Urban Theosophy
The Earth Base for Evolutionary Theosophy
A B C D EFG H IJ KL M N OP QR S T UV WXYZ
Complete Theosophical Glossary in Plain Text Format
1.22MB
Try these if you are looking for a local
Theosophy Group or Centre
UK Listing of Theosophical Groups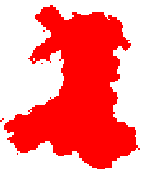 General pages about Wales, Welsh History
and The History of Theosophy in Wales
Wales is a Principality within the United Kingdom and has an
eastern border with England. The land area is just over 8,000 square miles.
Snowdon in North Wales is the highest mountain at 3,650 feet.
The coastline is almost 750 miles long. The population of Wales
as at the 2001 census is 2,946,200.
Wales Theosophy Links Summary
Hey Look! Theosophy in Cardiff