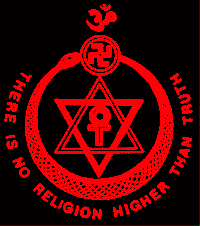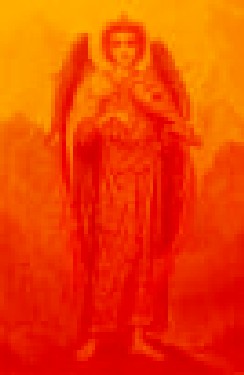 Death
&
How to Get Through It
Lentil burgers, a thousand press ups before breakfast and
the daily 25 mile run may put it off for a while but death
seems to get most of us in the end. We are pleased to
present for your consideration, a definitive work on the
subject by a Student of Katherine Tingley entitled
"Man After Death"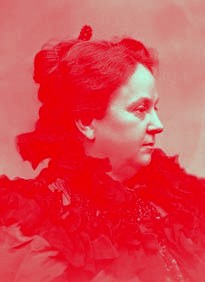 Katherine Tingley
1847 – 1929
Founder & President of the
Point Loma Theosophical Society 1896 -1929
She and her students produced a series of informative
Theosophical works in the early years of the 20th century
Man After Death
By
A Student of
Katherine Tingley
INDEX
The Place of Death in Evolution
An Outstanding Introduction to Theosophy
By a student of Katherine Tingley
Elementary Theosophy  Who is the Man?  Body and Soul   
Body, Soul and Spirit  Reincarnation  Karma
______________________
For more info on Theosophy
Try these
Cardiff Theosophical Society meetings are informal
and there's always a cup of tea afterwards
The Cardiff Theosophical Society Website
The National Wales Theosophy Website
This is for everybody not just people in Wales
Dave's Streetwise Theosophy Boards
If you run a Theosophy Study Group,
please feel free to use any material
Theosophy Cardiff's Instant Guide to Theosophy
General pages about Wales, Welsh History
and The History of Theosophy in Wales
One Liners & Quick Explanations
The Most Basic Theosophy Website in the Universe
If you run a Theosophy Group you can use
this as an introductory handout
Theosophical Movement in Wales
as it separates into independent 
groups that can do their own thing.
The main criteria for the inclusion of
links on this site is that they are have some
relationship (however tenuous) to Theosophy
and are lightweight, amusing or entertaining.
Topics include Quantum Theory and Socks,
Dick Dastardly and Legendary Blues Singers.
No Aardvarks were harmed in the
The Spiritual Home of Urban Theosophy
The Earth Base for Evolutionary Theosophy
A B C D EFG H IJ KL M N OP QR S T UV WXYZ
Complete Theosophical Glossary in Plain Text Format
1.22MB
______________________
The Theosophy Cardiff
Glastonbury Pages
The Theosophy Cardiff Guide to
The Theosophy Cardiff Guide to
The Theosophy Cardiff Guide to
The Terraced Maze of Glastonbury Tor
Glastonbury and Joseph of Arimathea
The Grave of King Arthur & Guinevere
Views of Glastonbury High Street
The Theosophy Cardiff Guide to
_____________________
Camberley, Surrey, England GU15 - 2LF
Tekels Park to be Sold to a Developer
Concerns are raised about the fate of the wildlife as
The Spiritual Retreat, Tekels Park in Camberley,
Surrey, England is to be sold to a developer
Tekels Park is a 50 acre woodland park, purchased
 for the Adyar Theosophical Society in England in 1929.
In addition to concern about the park, many are
 worried about the future of the Tekels Park Deer
as they are not a protected species.
Many feel that the sale of a sanctuary 
for wildlife to a developer can only mean 
disaster for the park's animals
Future of Tekels Park Badgers in Doubt
_______________________
Preface to the American Edition    Introduction
Occultism and its Adepts    The Theosophical Society
First Occult Experiences   Teachings of Occult Philosophy
Later Occult Phenomena    Appendix
Preface    Theosophy and the Masters    General Principles
The Earth Chain    Body and Astral Body    Kama – Desire
Manas    Of Reincarnation    Reincarnation Continued
Karma    Kama Loka    Devachan    Cycles
Arguments Supporting Reincarnation
Differentiation Of Species Missing Links
Psychic Laws, Forces, and Phenomena
Psychic Phenomena and Spiritualism
Classic Introductory Theosophy Text
A Text Book of Theosophy By C W Leadbeater
What Theosophy Is  From the Absolute to Man
The Formation of a Solar System  The Evolution of Life
The Constitution of Man  After Death  Reincarnation
The Purpose of Life  The Planetary Chains
The Result of Theosophical Study
Try these if you are looking for a
local Theosophy Group or Centre
UK Listing of Theosophical Groups
Worldwide Directory of Theosophical Links
____________________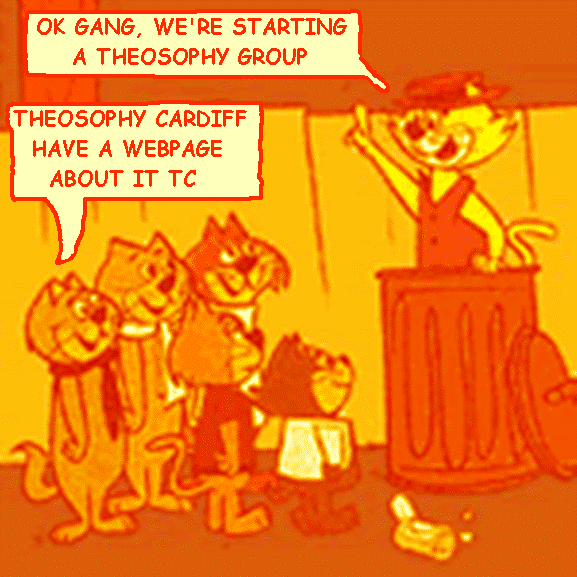 Your Own Theosophy Group Starts Here
A Guide to starting your own Theosophy Group
These are suggestions and pointers for forming
your own independent Theosophy Group and
not instructions on how to form a branch of a
larger Theosophical Organisation.
The subject of affiliation to a larger body is
covered but as affiliation may mean compromise
and nobody owns Theosophy anyway, we leave
that decision entirely up to you
________________________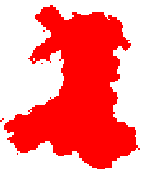 General pages about Wales, Welsh History
and The History of Theosophy in Wales
Wales is a Principality within the United Kingdom
and has an eastern border with England.
The land area is just over 8,000 square miles.
Snowdon in North Wales is the highest mountain at 3,650 feet.
The coastline is almost 750 miles long.
The population of Wales as at the 2001 census is 2,946,200.